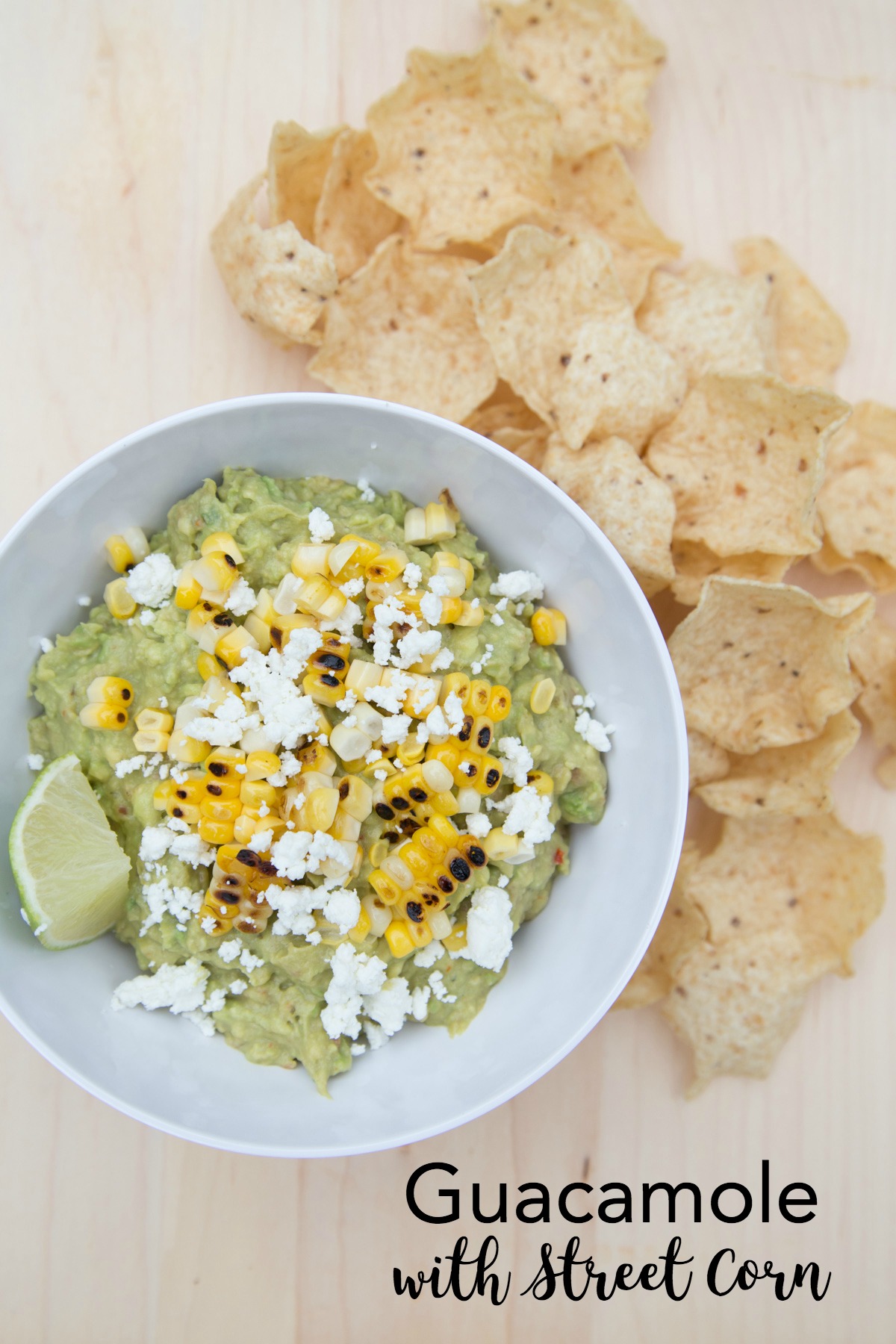 If I started tracking, I imagine eating an avocado or guacamole at least 5 times a week. Sometimes I get guacamole at my favorite Tex-Mex restaurant, sometimes I make my own, sometimes I put it on a Chipotle salad, sometimes I scoop it straight off the skin with a little lemon juice and salt.
I always try to mix things up and keep the guacamole "fresh" and "delicious".
And that's what I accomplished with this amazing sweet and smoky guacamole.
The sweetness of corn, with the charred, smoky flavor of putting it on a hot pan. Lime and cumin… it works wonderfully together!
Top it all off with cotija (or another creamy soft cheese like goat cheese or feta) and you have THE PERFECT BOWL of guacamole!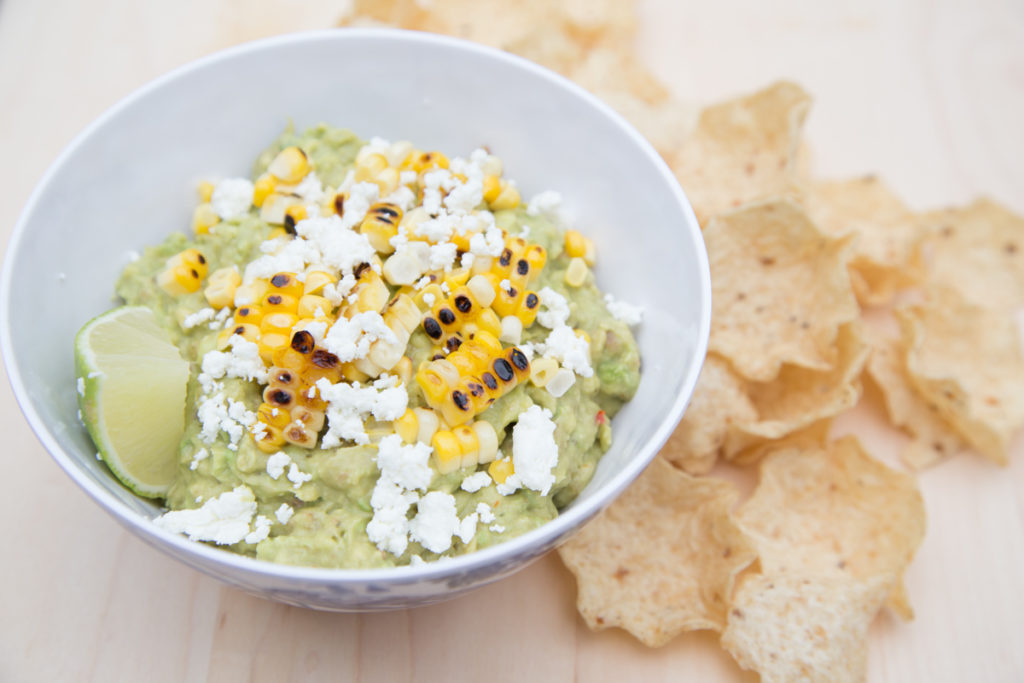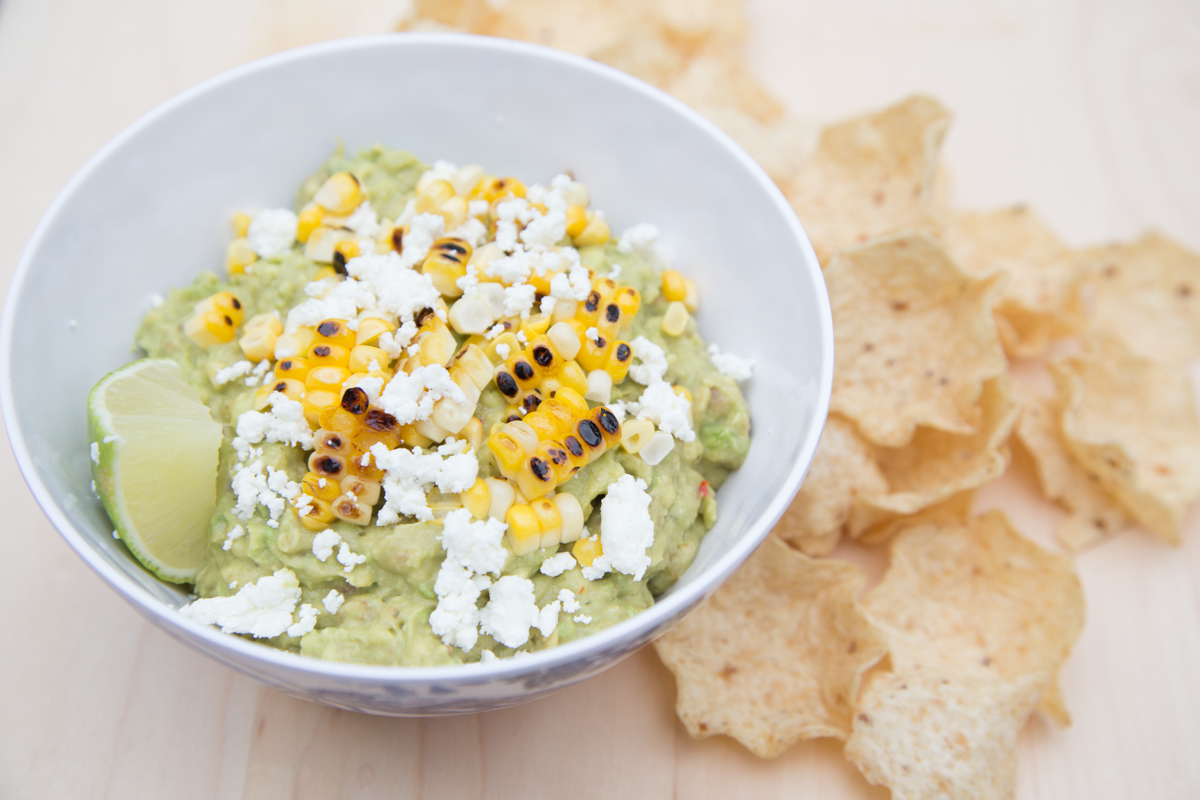 A little sweet and a little smoky!
Ingredients
2

corn cobs

Canola oil

3

lawyers

1

teaspoon

lime juice

1

garlic clove, crushed

1/2

teaspoon

cumin powder

Salt and pepper

Cotija cheese or other mild soft cheese (goat cheese or feta cheese)

Sprinkle with chilli powder

Corn tortilla chips
Instructions
Peel the corn. Heat the oil in a frying pan and brown the corn on the cob over high heat, turning them every minute. Load as many cores as possible. This happens quickly on high heat, so be very careful and turn often. Remove from the pan and cut the charred grains with a sharp knife.

Open, seed and mash the avocado in a small bowl. Add lime juice, crushed garlic clove and ground cumin to taste. Season with salt and pepper.

Top with the charred corn kernels, cotija cheese and sprinkle with chili powder. Serve with tortilla chips.