Let the green food fun begin! Loving all those green-colored, clover-shaped foods – making this the perfect St. Patrick's Day charcuterie platter!
Let's have a little fun with all the green foods we can find! And you can go further by giving your board a LUCKY SHAMROCK shape!!!
Another fun board for St. Patrick's Day would be a rainbow shaped board!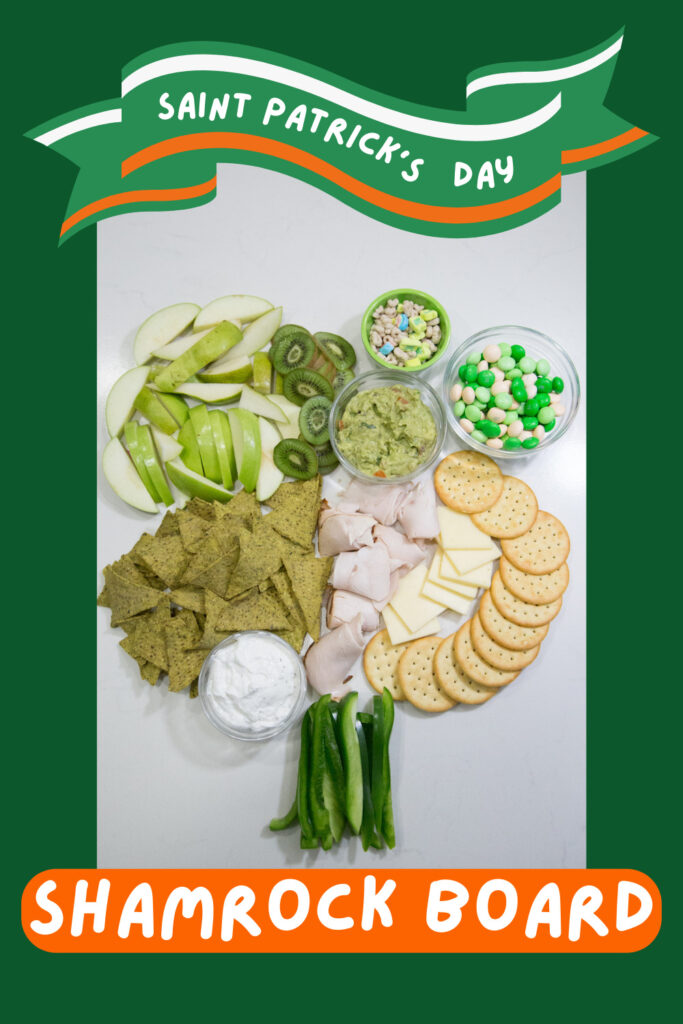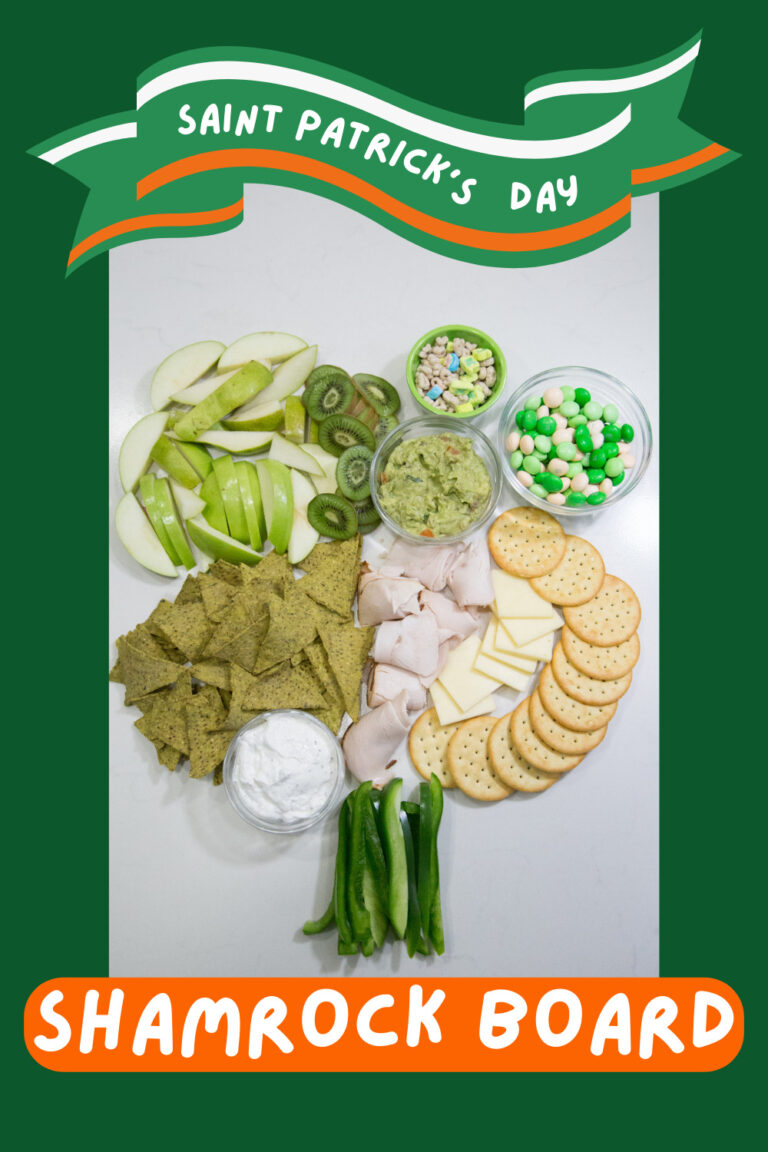 A List of Green and White Foods for Your St. Patrick's Day Charcuterie Board
Granny Smith apples
Green pears from Anjou
Green kiwi fruit
Green grapes
Honeydew melon
cucumber slices
Celery sticks
Broccoli florets
Green peppers
Ranch Dip
Mixed green salads – small bowls
Green Tortilla Chips – Spicy Avocado shown in photo
Slices of guacamole or avocado
white crackers
Sliced ​​cottage cheese
Turkey slices
Lime M&Ms
Green cake pops
Spearmint brownies
Lucky Charms cereal – small bowls
Green smoothies – small cups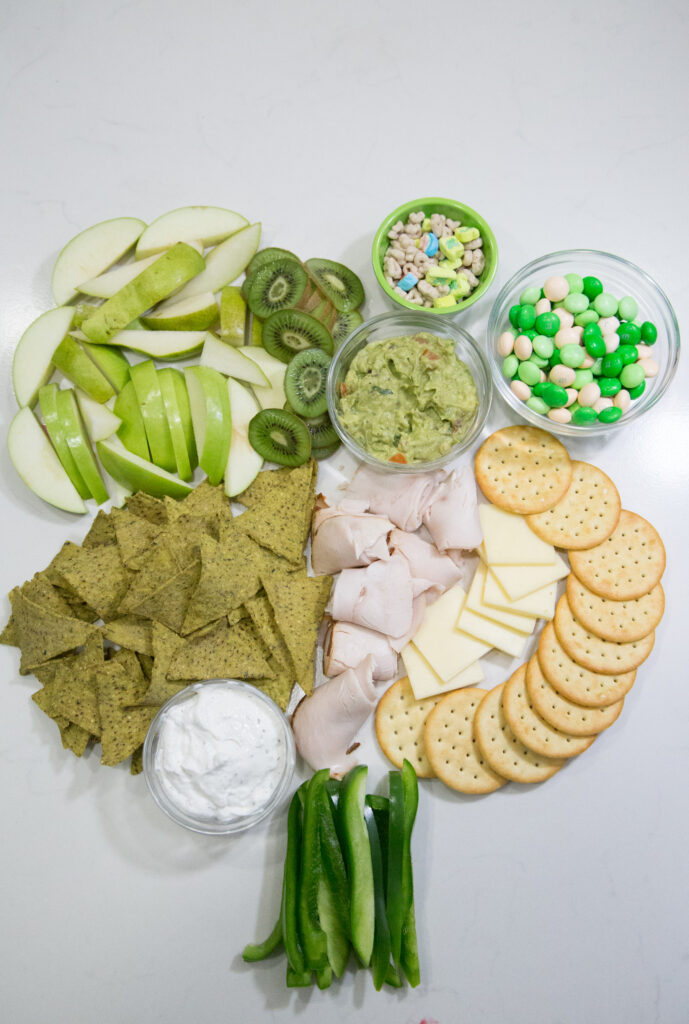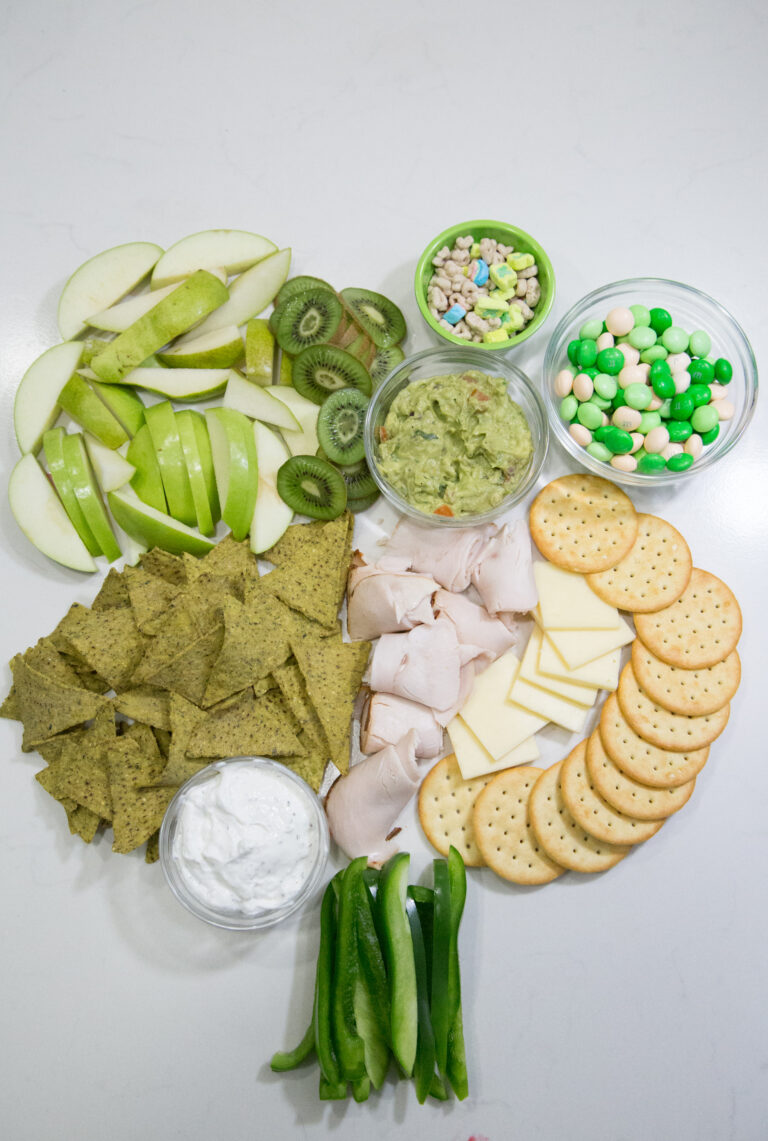 Other Charcuterie Boards on $5 Dinners