A thin and crispy tostada, mashed avocado, a perfectly fried egg and a delicious drizzle of sauce!
It's the perfect way to use that ripe avocado on your counter 😉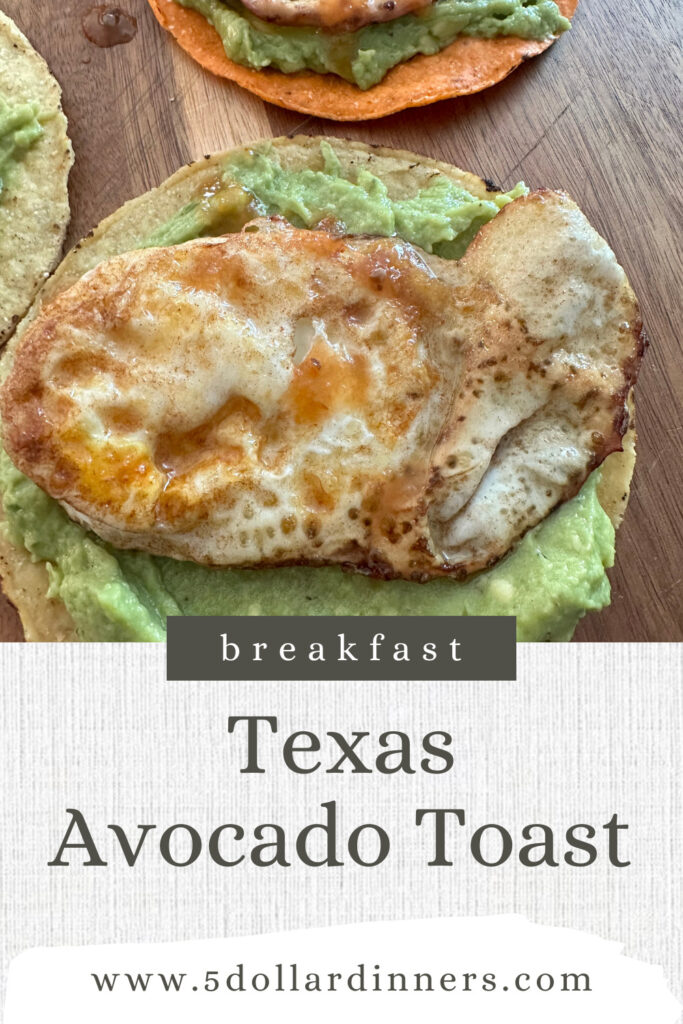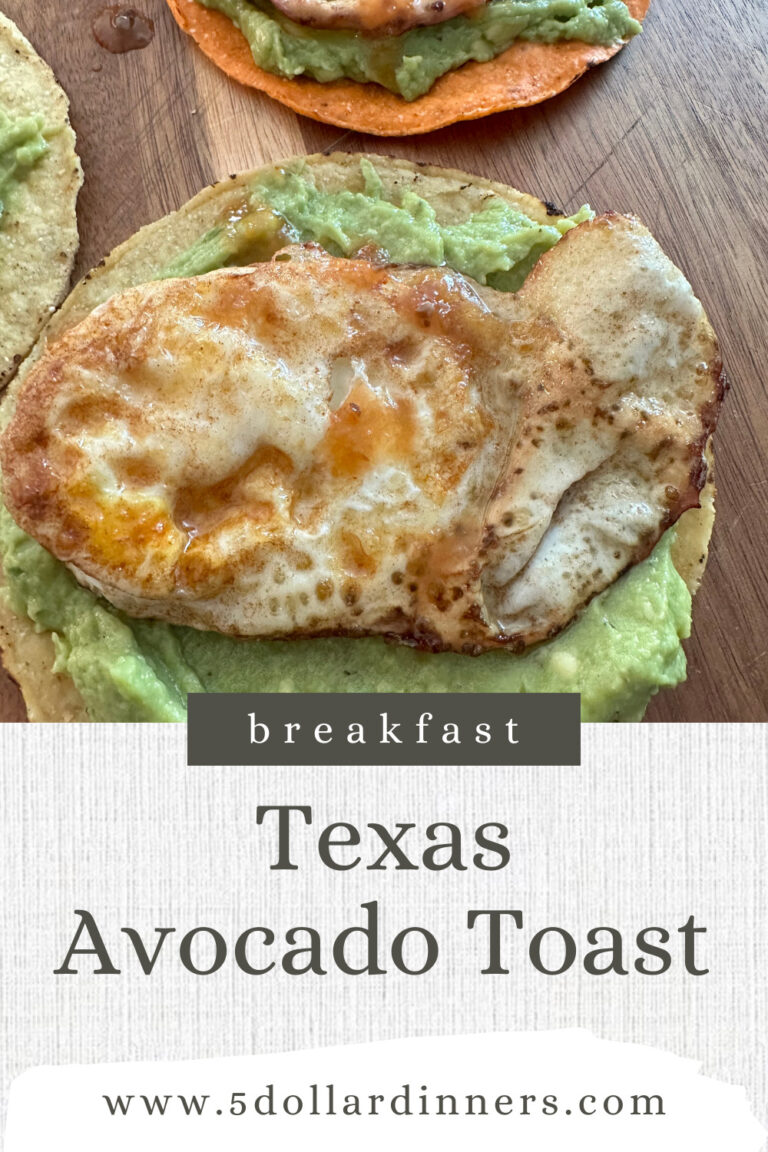 Also, a great way to make avocado toast trendy "lower carb" and gluten free!!!
And have fun with the hot sauce too – I went with a garlicky habanero I had in the fridge and *chefs kiss* YUM!!!
A quick and crunchy way to start the day!
Ingredients
2

soup

butter

4

big

eggs

4

tostada shells

2

big

attorney

1

teaspoon

lemon juice

Salt and pepper

to taste

hot sauce or salsa

garnish
Instructions
In a large skillet, melt the butter and brown the 2 eggs – over medium heat or well. Fry for about 3 minutes, then reduce the heat to medium, turn over and fry for another 2-3 minutes.

Mash the avocado and mix with lemon juice and salt and pepper to taste.

Assemble the toast with the tostada shell, avocado spread, fried egg and a dash of hot sauce or salsa on top.