Three easy ways to cook brown rice!
Ditch the boiling brown rice in a bag and make it one of these 3 easy ways instead!
New cooking videos are posted every week, so be sure to like this video and subscribe to the $5 Dinners channel!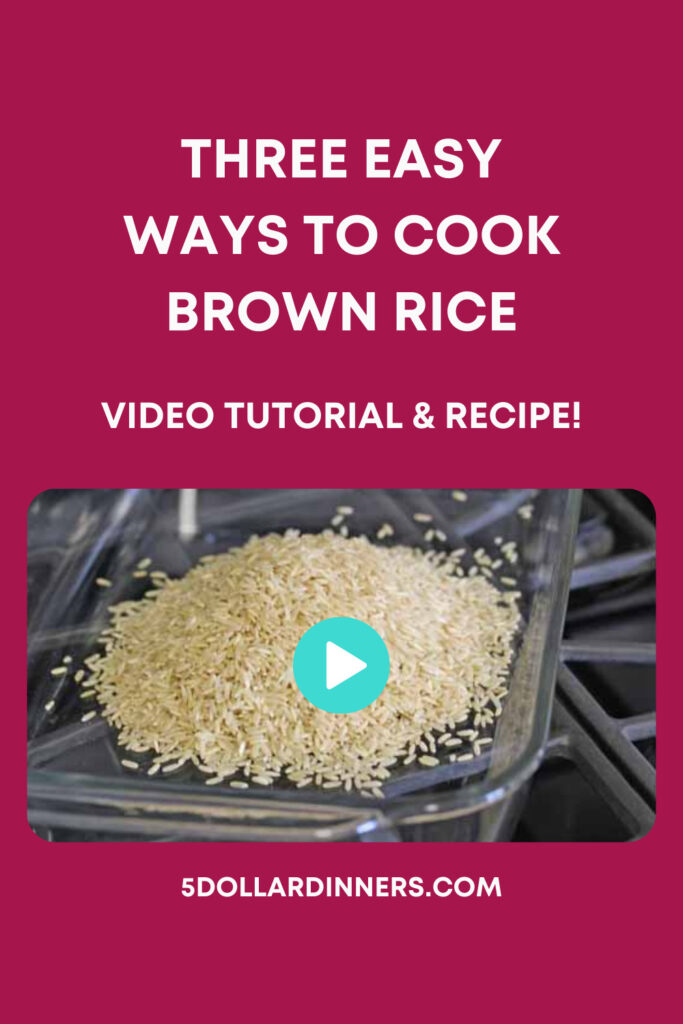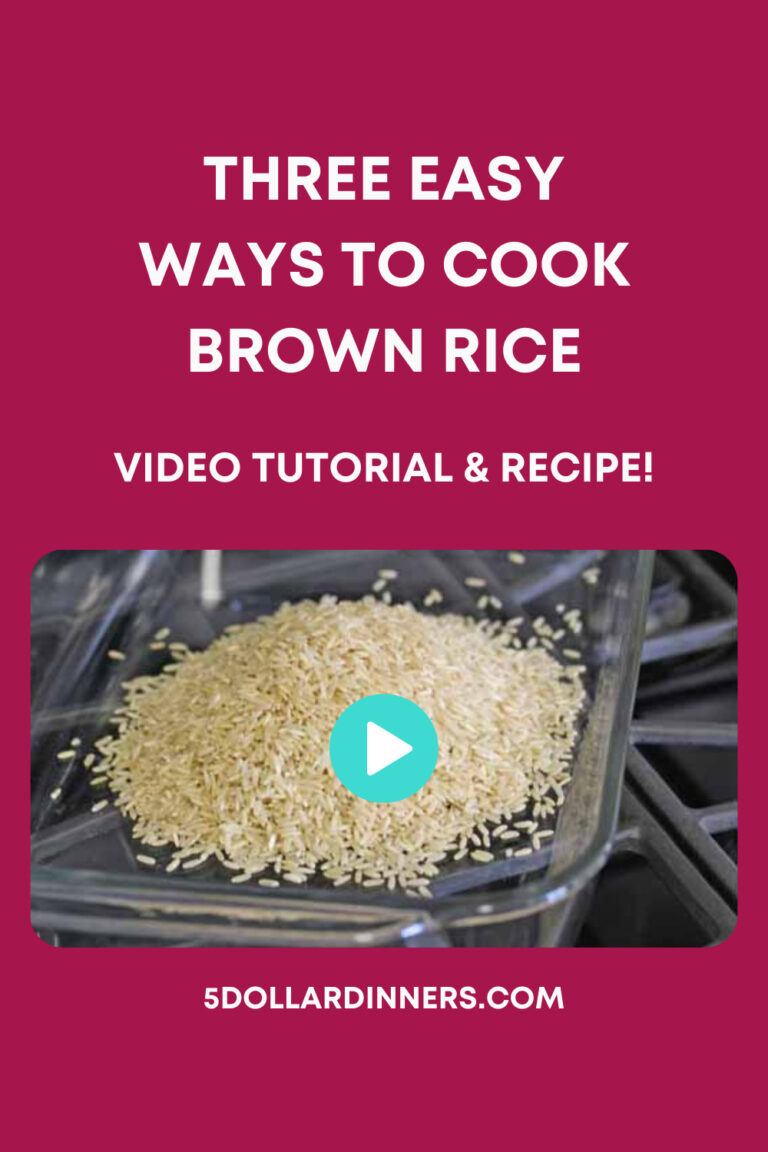 Video: How to Cook Brown Rice
https://www.youtube.com/watch?v=0YnfYS9HIhc
Erin Chase Shop Featured Products
Recipes: how to cook brown rice
No more water overflowing and rice sticking to the bottom of the pan! Perfectly fluffy brown rice, every time!
Ingredients
1 1/2

cups

Brown rice

3 3/8

cups

Hot water

2

soup

butter

salt and pepper

to taste
Instructions
Preheat the oven to 350F.

Add the brown rice to the bottom of a 9 x 13 inch baking dish. Add the water, then spread the rice in the water so that it is completely covered.

Wrap the baking dish tightly with aluminum foil. Bake in preheated oven for 1 hour.

Once cooked, add the butter, salt and pepper and stir to combine. Serve brown rice as a side dish.
We eat brown rice more regularly because…very affordable whole grains!!!
Ingredients
1

cup

brown rice, well rinsed

1

cup

water

1

teaspoon

minced onion

1/2

teaspoon

garlic powder

1/2

teaspoon

salt

1/4

teaspoon

pepper
Instructions
Rinse the brown rice with lukewarm water in a colander.

Add moist brown rice, water and seasonings to the EPC insert.

Set to Waterproof. Manual, High, Adjust to 18 minutes.

Release: 10 minutes of natural release, then opening for ventilation.

Serve lightly seasoned brown rice on the side.
The classic way to cook brown rice on the stovetop.
Ingredients
5

cups

water or chicken broth

pinch

salt

2

cups

Brown rice
Instructions
In a large Dutch oven or heavy pot, bring the water to a boil. Add a pinch of salt.

Once the water is bubbling, stir in the brown rice, reduce the heat to medium and cook for 45-50 minutes.

Remove the pot from the stove, then stir in the brown rice and serve.

If desired, stir in butter or other seasonings to taste.