How to make a perfect fried egg!
The Food Network star calls Erin's fried egg "cooked to perfection" on the Big Bad Budget Battle Show. Learn Erin's tips and tricks for making the perfect fried egg, plus an easy Caesar salad with fried eggs.
New cooking videos are released every week, so please Like this video and subscribe to the $5 Dinners channel!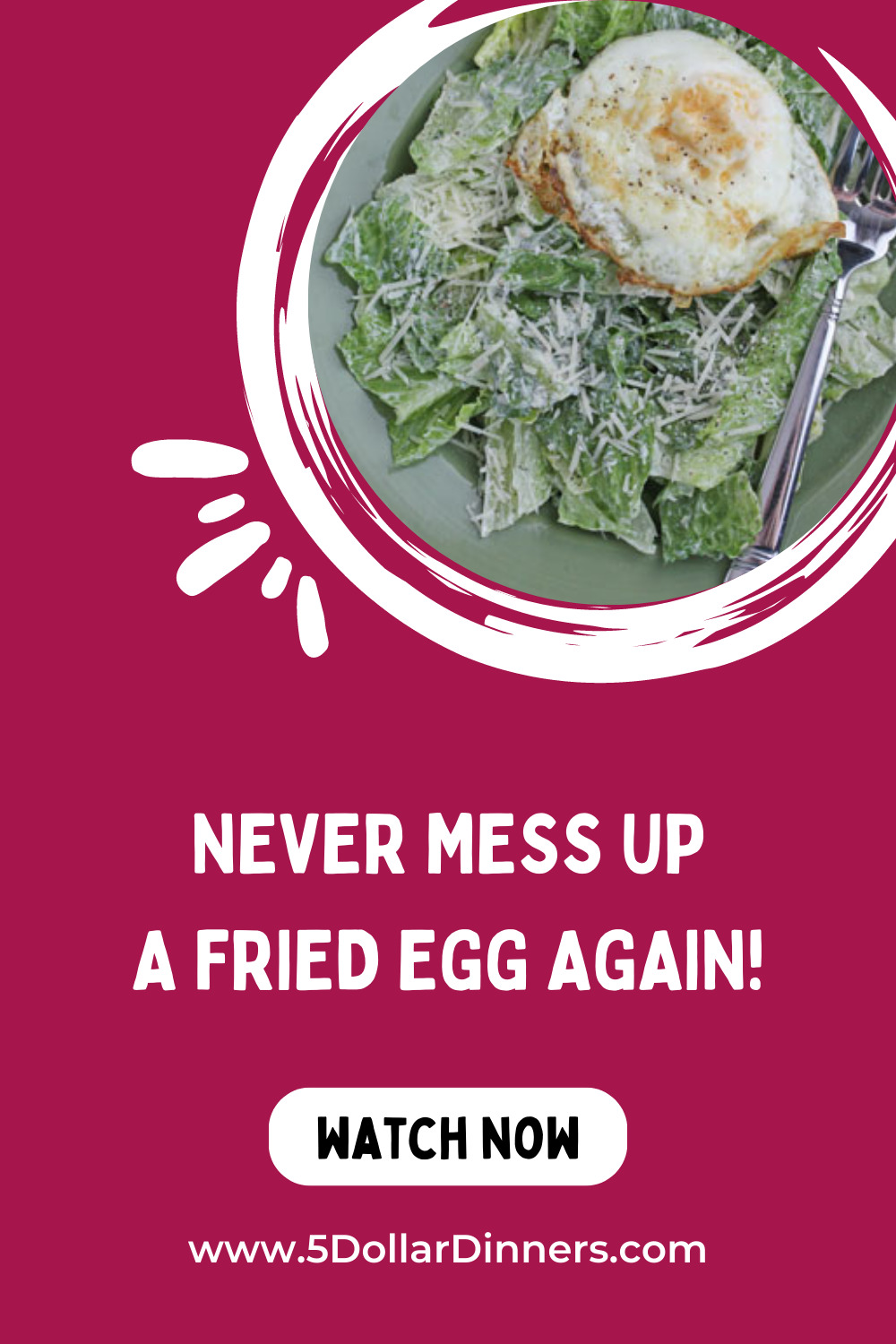 Video: how to prepare a perfect fried egg
https://www.youtube.com/watch?v=–BAc4Ej1d8
Featured Products: How to Cook Eggs
Featured Recipe: Caesar Salad with Fried Eggs
Upgrade your next salad with this recipe!
Ingredients
4

eggs, fried

1

bag

Lettuce with Romaine Hearts

Homemade or store-bought Caesar dressing

Parmesan pieces

Croutons (optional)
Instructions
Fry 4 eggs in a large skillet. Season each with a little salt and pepper.

While the eggs cook, combine the lettuce, dressing and parmesan shavings.

Plate the salad and add a fried egg to each serving.

Serve the fried egg Caesar salad for lunch or as a side dish for dinner.
Article of
wrote 36 great items for us.
View all posts by Lauren Drawdy